Design

& Installations

LotsaFishies has the experience and expertise to turn your dream aquarium into a reality. We work with superb quality local and national glass and acrylic aquarium manufacturers that can build any tank we design. We offer complete start-to-finish services including designing the aquarium and life-support systems, custom aquarium furniture and cabinetry construction, and complete and careful installation.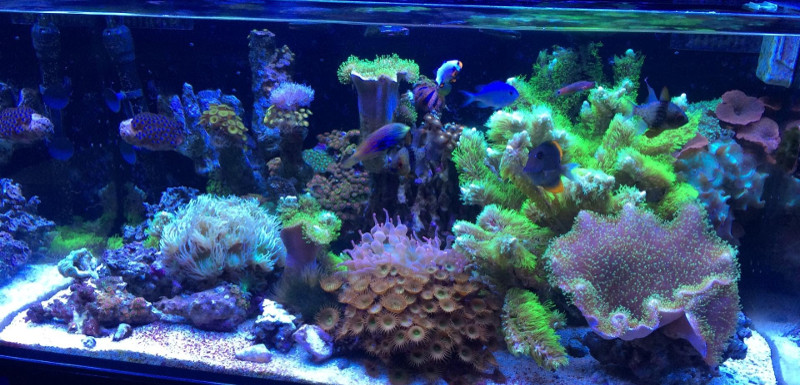 Aquarium

Maintenance

LotsaFishies provides quality, professional saltwater and freshwater aquarium services throughout Nashville county. We provide all necessary services to ensure your aquarium stays healthy and thriving while offering flexible maintenance programs that meet your scheduling needs and the requirements of your individual aquarium. Our aspiration is to ensure our clients peace of mind and to nurture flourishing, stable, healthy aquariums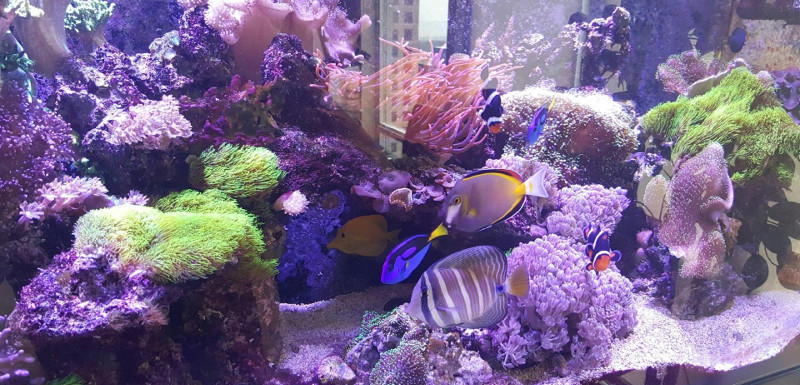 Breakdown

& Relocations

We can assist you in breaking down your aquarium. Whether you are trying to quickly get rid of an aquarium or find a buyer and maximize your sale we can help. We offer demolition, removal, and finishing/remodeling services for customers seeking to remove an existing aquarium from a residence or commercial building. The LotsaFishies aquarium relocation team can also help you professionally move your tank.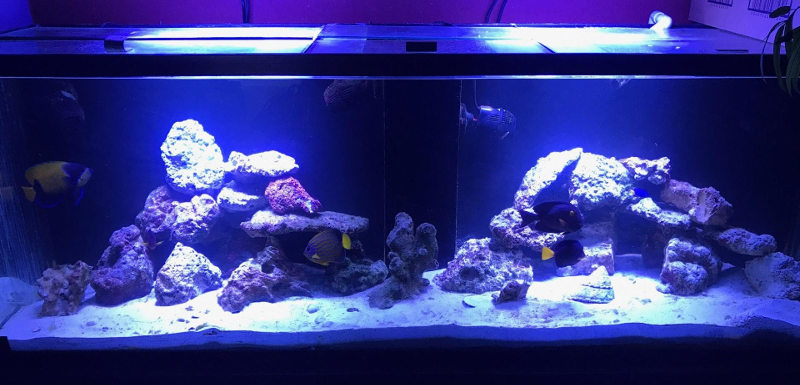 Equipment

Service Area

Fish & Livestock

Consultations
We have access to both local and national vendors and offer competitive pricing on new aquariums, equipment and supplies. We are also able to source used aquariums and equipment at very affordable prices.
We are happy to provide aquarium services throughout Nashville and surrounding areas, and the whole of Middle Tennessee.
LotsaFishies has nearly 10 years of extensive experience hand-picking fish, corals, and invertebrates directly from the livestock wholesalers in Los Angeles for our customers and clients. Through our relationship with the wholesalers, we now bring in quality livestock orders once or twice monthly. If you have a livestock request, please feel free to contact us.
Through our nearly 20 years of fish-keeping experience, we have encountered and resolved nearly every problem imaginable with freshwater aquariums, saltwater aquariums, and ponds. If you are experiencing a problem or issue, or need some additional insight into some aspect of your aquarium – please feel free to contact us.
I Can't thank you enough for helping me with my tank. In just 2 short visits you have dramatically changed my tank for the better. My nitrates are all gone!! Thanks to removing the plenum and without causing havoc on my tank (not easy) this was very scary for me but you did it so well. On the top we aquascaped together and my tank looks amazing! My fish are so happy and me too. Thanks so Much!

Tatiana, Servicing Customer
We used Chris for several years to manage hundreds of prized Amazon Cichlids we self collected in the Peruvian Amazon. His expertise is wonderful, but more than anything we appreciated his dependability week after week to maintain the collection, aquariums and equipment. We never had to worry and we trusted him without question.

Mark, Servicing Customer
I have been a long time customer and have always been happy with the professionalism, quality of product and ability to resolve any problems. One of the best in the marine aquatic industry. Five out of Five Starfish!

Malakai, Servicing Customer
I have been a customer for a few years now. Chris maintains both saltwater and freshwater tanks for us, and setup the saltwater as well. He is highly knowledgable, and guided us to make the right decisions and selections for our tank and marine life we put in it. Chris is dependable, knows what he is doing. I recommend him highly!

John, Service and Setup Customer